Liz Connor pores over seven decades of confectionery trends.
While some look forward to seeing the dress, the emotional speeches or the drunken dad dancing, one of the real highlights of today's weddings is digging into the cake.
The ritual of the wedding cake in this country can be traced back to medieval times, where cakes were stacked as high as possible for the bride and groom to kiss over. A successful kiss meant they were guaranteed a prosperous life together.
Traditionally, we still think of couples jointly cutting into old-fashioned fruit cakes – with lashings of white icing, a splash of something alcoholic and plastic bride and groom figurines. But today's edible creations are works of art in their own right; featuring watercolour flocking, gold leaf applique and exotic ingredients from far-flung destinations.
If Pinterest is anything to go by, 2018 is all about having a dessert that sums up the mood of the couple's big day, and just about anything can inspire your personalised design, from a shared love of doughnuts to your favourite floral blooms.
Here, we dig into a slice of history and take a look back at some of the trends that have defined the humble wedding cake over the decades.
The 1950s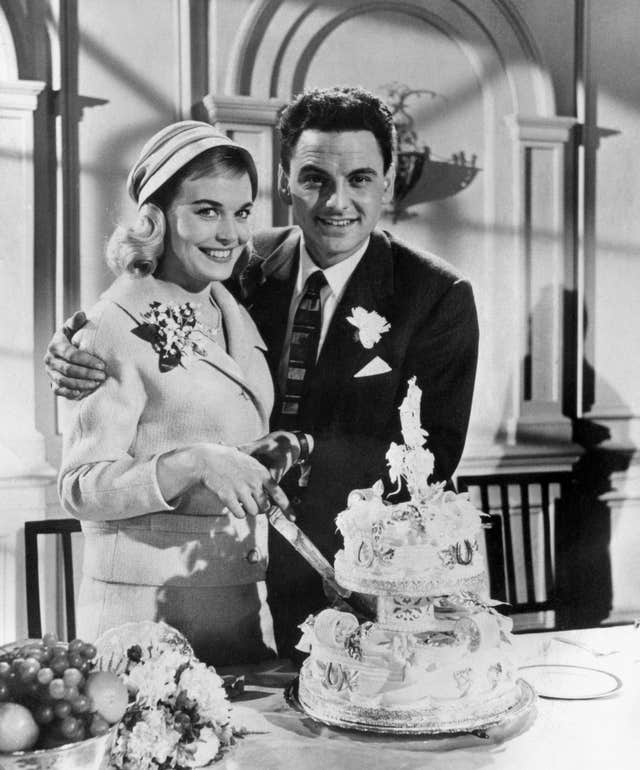 The decade that gave us Elvis, a new Queen and the baby boom was a big turning point for weddings. Food rationing ended after World War II, which meant that cakes could be more detailed and ornate than previous years. The affordability of plastic also saw a boom in the traditional bride and groom toppers that many couples still opt for today, while bakers had more freedom to experiment with piping and floral decorations.
"Modern couples today would probably be surprised by how little wedding cakes differed for many years," says Hamish Shephard, founder of Bridebook (bridebook.co.uk). "Compared to the show-stopping cake styles that dominate weddings today, the wedding cakes of the past were a more reserved and traditional affair, with fruit cake bases and standard white royal icing."
The 1960s
"The 60s were all about big," says Shepherd. "Big hair, big cars and big weddings too."
Influenced by celebrity nuptials like Elvis and Priscilla Presley – who opted for a six-level apricot sponge cake for their marriage at the Aladdin Hotel in 1967 – bakers used plastic pillars to precariously pile extra tiers onto their bakes, helping them to reach dizzying new heights.
"This was the start of the showstopper wedding cake," says Shepherd."But although the cakes were tall and tiered, fruit cake was still the common choice. Its sturdiness allowed for stacking several tiers on top of one another, and the long life of the cake also meant nothing went to waste."
The 1970s
The Seventies is often referred to as a golden age for music, film and fashion – and it was for wedding cakes too. "Once tall cakes had their moment, decoration and styling became more of a feature," says Shephard. Bakers concentrated on sugar flowers, hand-painted details and intricate piping in pastel hues, as well as arranging fresh flowers on top and around the cakes.
Those with an ample enough budget even had miniature fountains erected around their wedding desserts, or decorative stairs leading from the top tiers to the presentation table below.
"Almond paste, with its ability to be moulded and shaped into beautiful florals, became a staple," says Shephard. "Couples began using their cakes to express their personal styles too, with the much loved yellow and brown tones of the Seventies often making an appearance."
The 1980s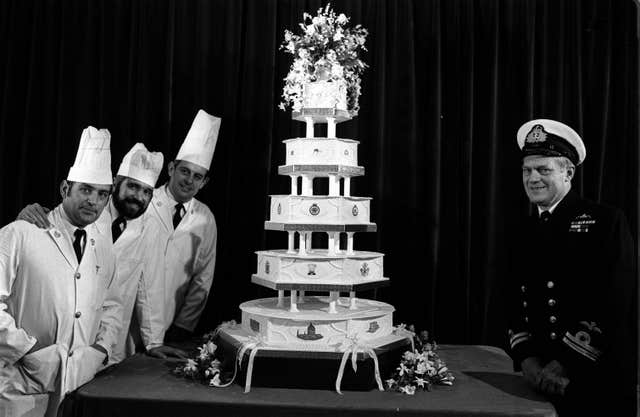 An estimated 750 million people tuned in to watch the royal wedding of 1981, eager to watch Lady Diana Spencer become the Princess of Wales. She had an undeniable influence on the fashions of the time, and brides were keen to mimic details from her big day – from her David and Elizabeth Emanuel wedding dress to her five-tier, hexagon-shaped wedding cake.
"The Eighties saw the first real break from tradition with a completely new style," says Shephard. "Charles and Diana's cake is easily the most famous and weddings across the world emulated the new and striking hexagonal style. Having flat edges as opposed to rounded allows for more decoration and statement accents; in Charles and Diana's case, plenty of room for their coat of arms."
The 1990s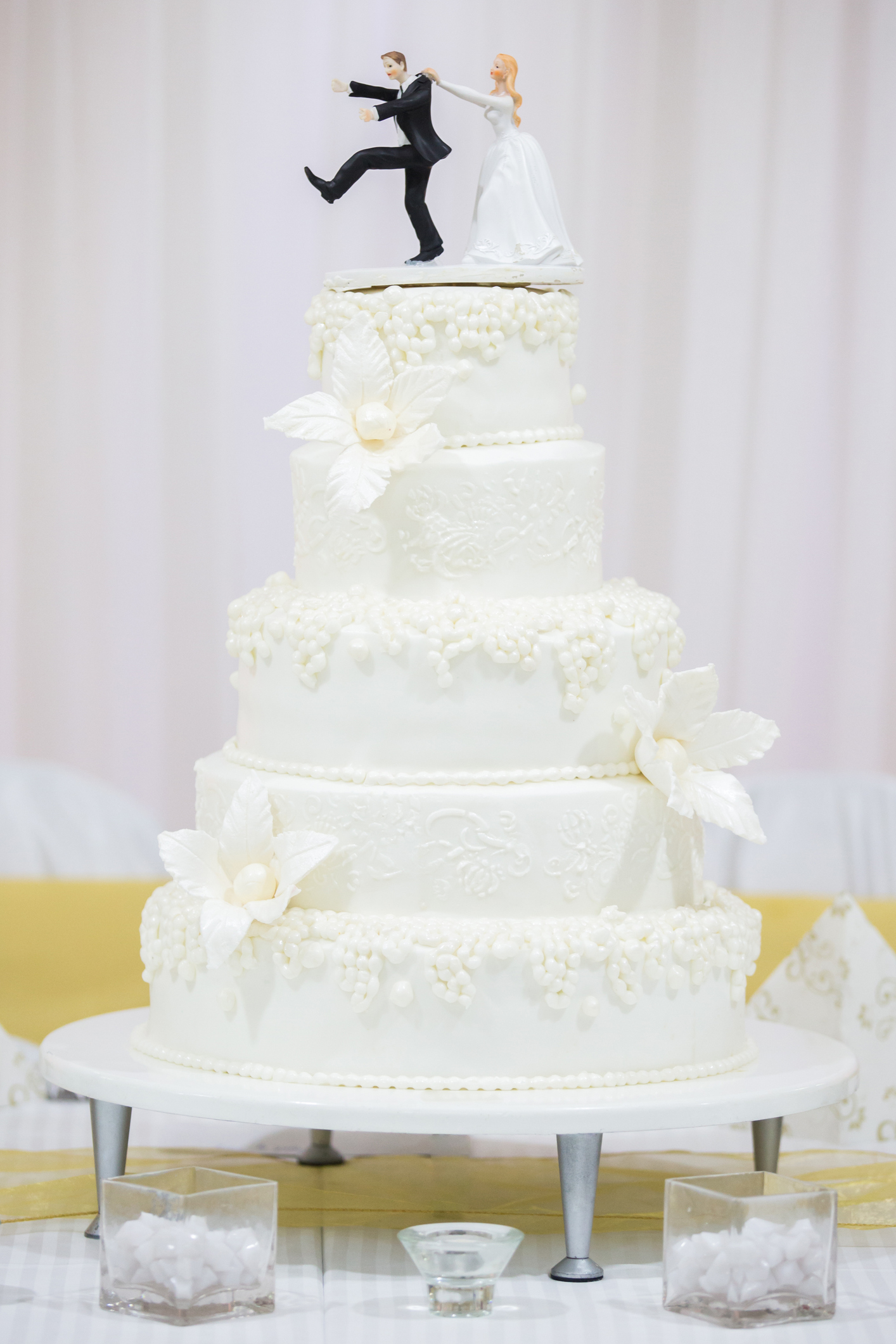 Novelty cake toppers, heart-shaped bakes and lashings of lavender icing – "Nothing was too much in the Nineties," says Shephard. Pastel-coloured sugared almonds were a popular party favour, with couples opting to place them around their cake for a decorative touch.
"The era of course saw all sorts of new and exciting wedding cake styles," says Shephard. "More complex features, that some may cringe at today, were a staple, like miniature fountains on the cakes and complex architectural arrangements."
The 2000s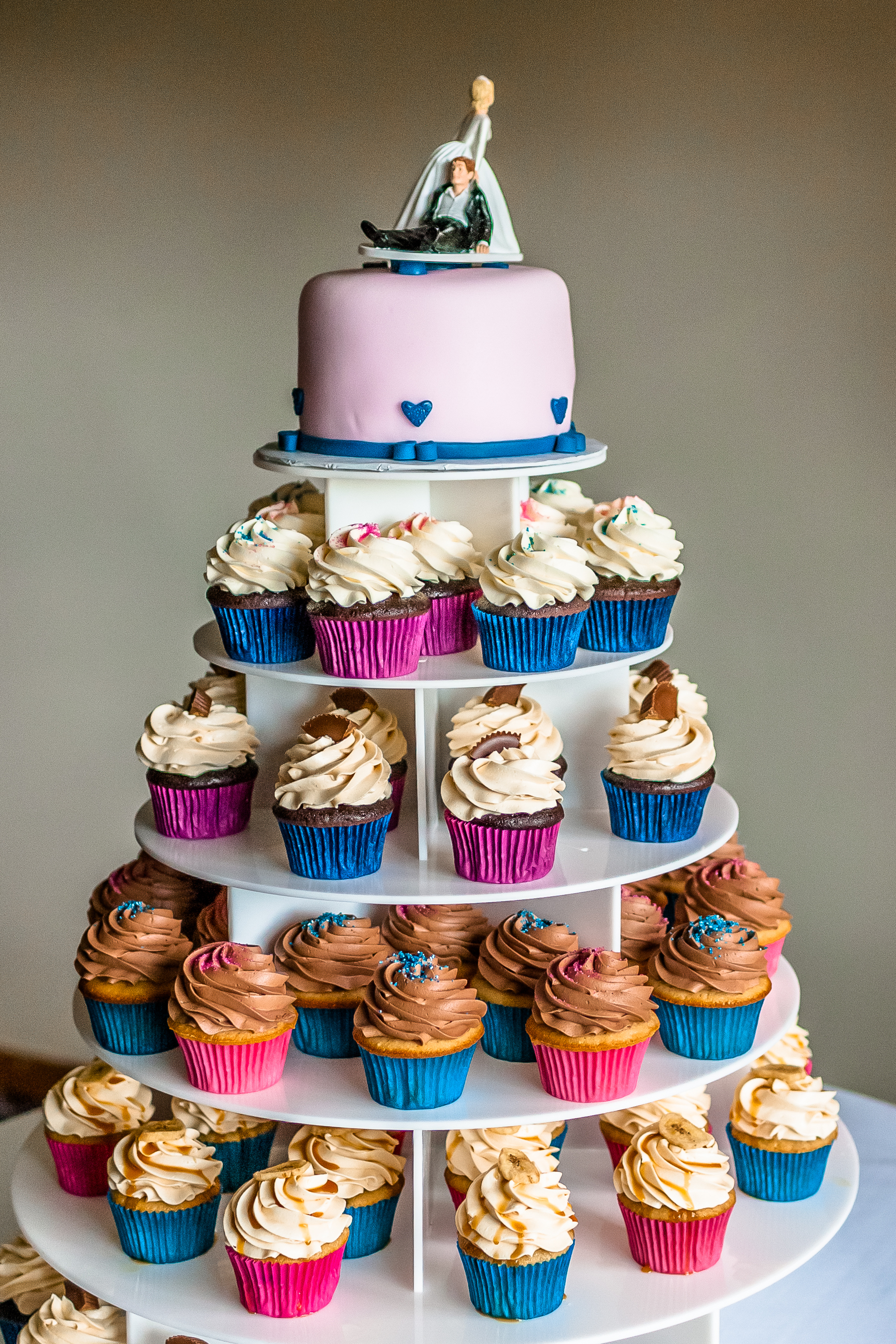 The Noughties saw the start of a major cupcake craze in the US that found its way onto the dessert tables at many weddings across the pond. Some couples artfully arranged them around their wedding cake, while others did away with a traditional iced bake and opted for American-style cupcake towers instead.
Couples also veered from the stodgy British fruitcake, preferring to serve more experimental flavours like red velvet and chocolate cupcakes. "The start of the Noughties saw the first move away from wedding cakes and towards 'alternative cakes'," says Shepard. "The rise of the 'Pinterest wedding' means that wedding trends move at lightning speed, each year bringing its new 'it' statement. Whether it's a doughnut wall, a cheese tower, or personalised cupcakes, couples are able to add personality and break tradition in ways they never have before."
The 2010s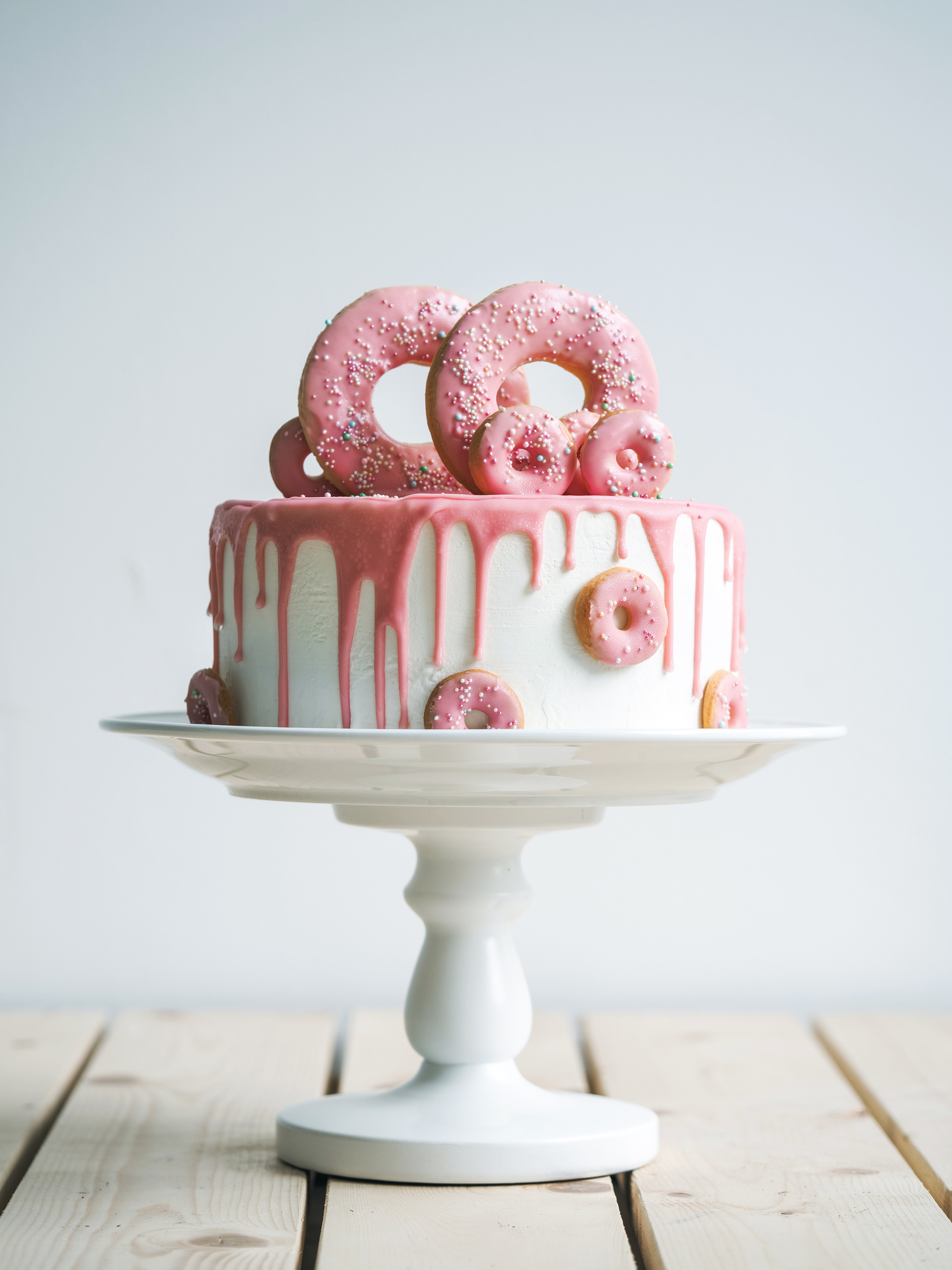 Naked cakes, drip cakes, artisan cheese wheels… there are pretty much no rules around what your wedding cake should look or taste like today. There's been a significant rise of textures, paint splatters, watercolour and brushstroke effects, making cakes more artistic than ever before. Metallic colours such as silver and rose gold are still very on-trend, as are geometric and marble designs.
"The introduction of Instagram changed the game for weddings and wedding cakes," says Shephard. "The rising pressure to have an 'Instagrammable' wedding has meant that decoration has gone above and beyond.
"Specialist wedding cake makers are more skilled and artistically talented than ever before, with stunning watercolour, geode and drip cakes becoming a must-have for the millennial wedding."