A vegan barbecue dish packed full of flavours and textures.
Food writer and cook Rukmini Iyer has already cracked out her barbecue this year ("It was fantastic to be back in front if it", she says) and one of the first dishes she made was squash with charred carrots, red onions, coriander seeds, pistachios and lime.
She refers to it as "a really big hearty dish" – perfect for the next time you get your friends and family together.
Squash with charred carrots, red onions, coriander seeds, pistachios and lime
Ingredients:
(Serves 4)
600g squash, cut into 2½ cm slices (no need to peel)
150g baby carrots, whole and unpeeled (or 3 medium carrots, peeled and halved)
1 red onion, quartered, core intact
2 teaspoons olive oil
1 teaspoon coriander seeds, crushed
1 teaspoon ground cumin
1 teaspoon sea salt flakes
50g pistachios, roughly chopped
For the dressing:
2 tablespoons extra virgin olive oil
1 lime, zest and juice
2 teaspoons coriander seeds, crushed
½ teaspoon black peppercorns, crushed
1 teaspoon sea salt flakes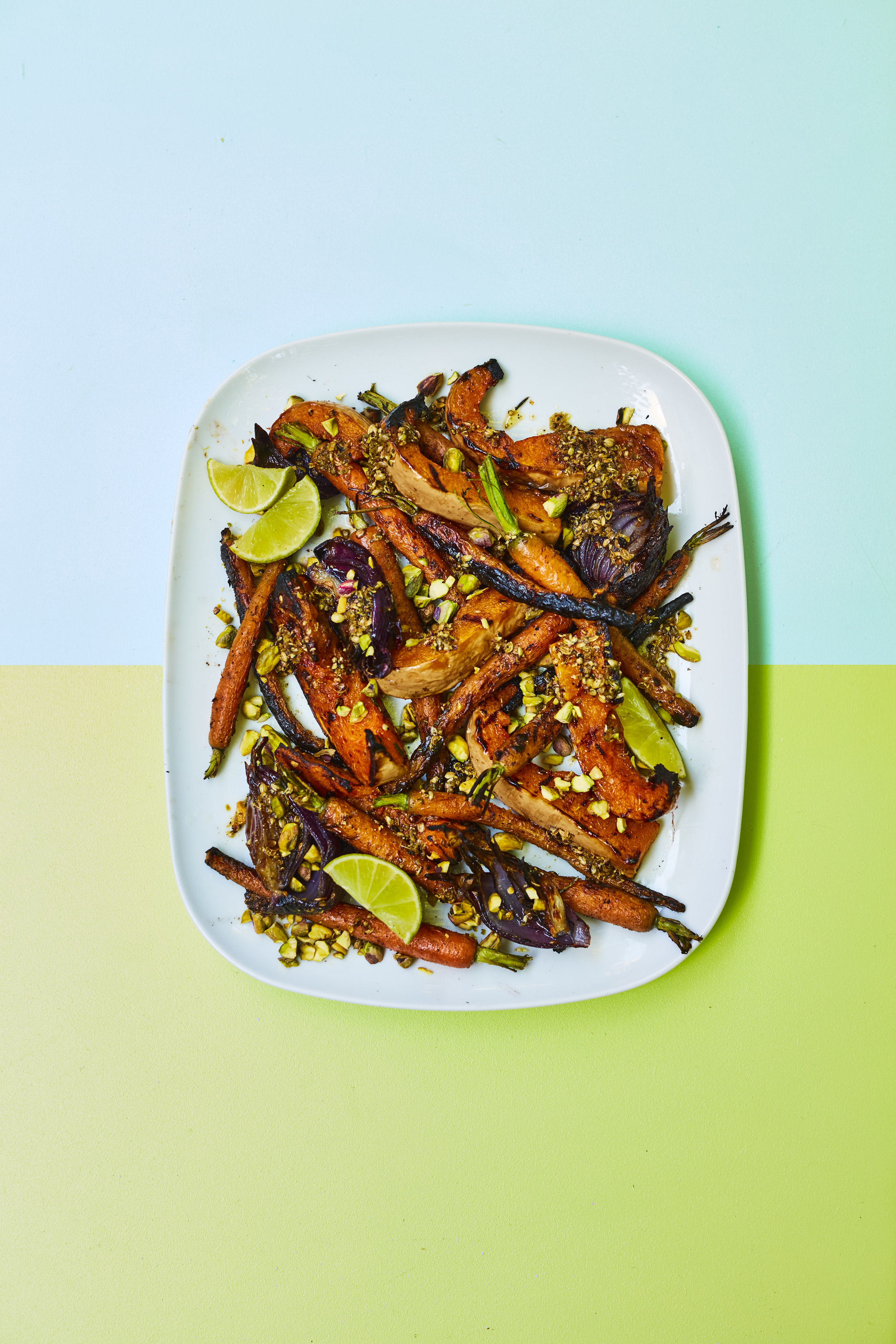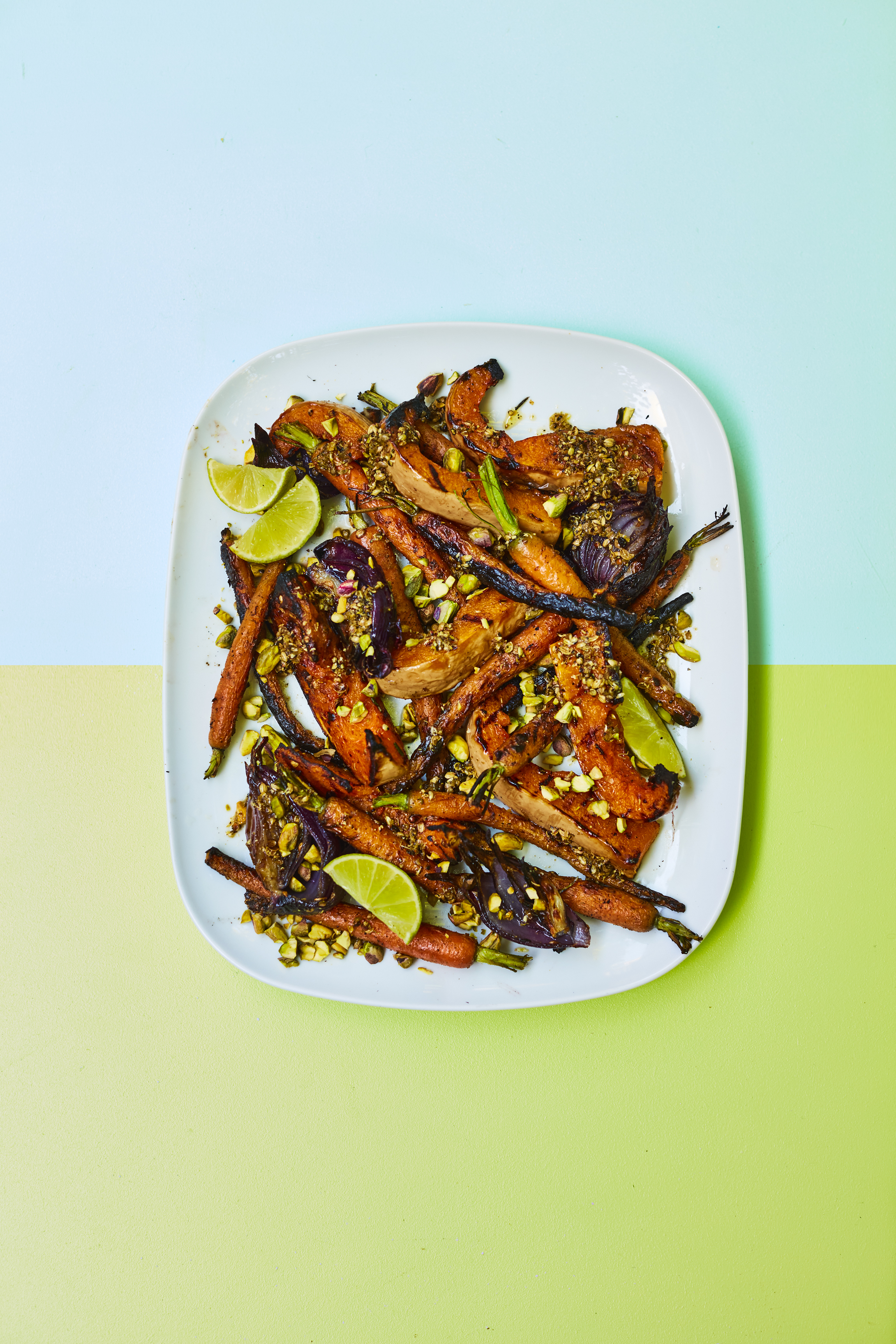 Method:
1. Tip the squash, carrots and red onion into a large bowl, and mix with the oil, spices and sea salt flakes.
2. In a separate bowl, mix the extra virgin olive oil, lime zest and juice, coriander seeds, crushed black pepper and sea salt flakes. Taste and adjust the salt as needed, and set aside.
3. Once your barbecue is ready, lay the squash slices on the grill, and cook for 25 minutes on each side, covered if you can. The carrots and the onions should only take about 15 minutes per side, so pop them on 10 minutes after the squash and take them off 10 minutes before the squash.
4. Once the vegetables are all cooked through, transfer them to a platter and gently mix with the lime and coriander-seed dressing. Scatter with the pistachios, and serve hot or warm.
The Green Barbecue: Vegan & Vegetarian Recipes To Cook Outdoors & In by Rukmini Iyer, photography by David Loftus, is published by Square Peg, priced £17.99. Available now.