We spoke to the professional dancer about his time on the reality TV show and what he learned from the experience.
Curtis Pritchard, the confident and cheeky ballroom dancer from Stoke-On-Trent, says life has been "an incredible whirlwind" since he left the Love Island villa in fourth place this summer.
But in the eight weeks since the show ended, the 23-year-old has become aware of the body shaming he'd unknowingly suffered on the outside world.
"I don't really read the bad comments [on social media], I try to stay away from it, so that aspect doesn't bother me much. But while I was in the villa, the papers were basically fat-shaming me."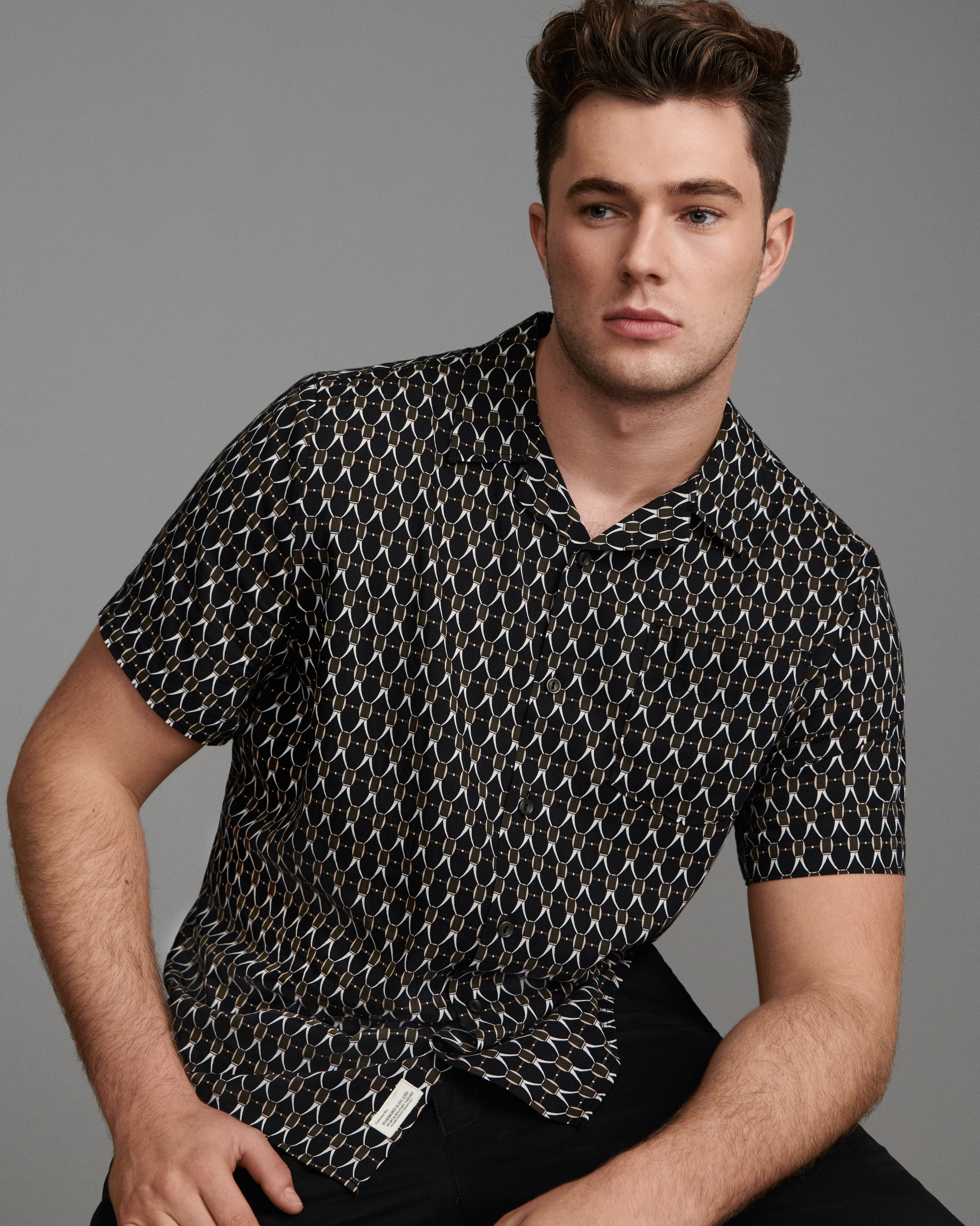 Speaking of cruel comments about his body shape, Pritchard says: "I think, 'We're in 2019. I don't understand why people are trying to belittle other people with silly little things like that.'
"There's so many other important things in life going on and I don't get where it comes from. It did annoy me on that behalf – it's not very nice to be fat-shamed, is it?"
The Love Island star, who is currently fronting a Debenhams AW19 menswear tribe campaign with other stars like Wayne Bridge and David James, has revealed that the negative jibes have lead him to embark on a weight loss journey using the WW app.
"I was on there and I was obviously not the gym bunny, shall we say," explains Pritchard.
"[The comments] did bother me a little bit, and that's why I'm joining the WW family.
"Normally before, I'd be in the gym all the time, as well as dancing, but since I've left the villa I haven't actually done any dancing yet, but I'll be starting that again very soon."
Pritchard, who revealed on Instagram that he'd previously crash dieted, believes the app will help him to keep an eye on his daily calorie intake without affecting his lifestyle too much.
"WW has this incredible app which has a smart points system, which doesn't tell you what to eat and what not to eat – it just gives you a certain amounts of points per meal.
"So for example, a chicken breast is zero smart points, so I can have loads of them, but a burger is seven smart points – and I get 37 points to use per day.
"It's about choosing wisely what you eat with the points. I can still go to restaurants and eat out, because the app tells you the smart points for each dish the menu.
"I can still do all the things I used to. I don't want to change my lifestyle, I just want to make smarter eating choices, so that's what I'm going to be doing over the next few months," he says.
The ballroom dancer started out as one of the earlier viewer's favourites, but he upset some fans when he dumped air hostess Amy Hart.
Eventually though, he found a solid pairing with Irish Maura Higgins, and the two have remained close, despite shying away from putting a label on their relationship.
"I only ever had one long-term relationship before Love Island and I'd never done anything like dating before," says Pritchard, speaking about his time in the villa.
"My dancing took up my childhood so I didn't manage to do a lot of things like that. The show opened my eyes to dating, because I'd never done that before – and I loved it."
So what's the biggest thing he learned this summer?
"This the weirdest thing ever," he says. "I filmed The Greatest Dancer a few weeks ago. It was filming all indoors and I didn't go outside for the five days. I had no sunlight because it's all artificial light in the studio.
"On the last day, I stepped outside, just before my last little session and I felt so revitalised. The biggest learning curve for me is not taking sunlight for granted – go outside and get some vitamin D. You'll come back feeling so much better."
Pritchard, who will play the part of the receptionist in the upcoming BBC dance talent show, says that despite his busy schedule he still finds time to catch up with his best Love Island pals.
"Tommy and I are in contact all the time," he says, adding, "he's a lovely guy.
"I love Chris to bits and I'm still in contact with Anton."
"It's been incredible, I'm so fortunate – the only think I've had lack of is sleep. I'm 'riding the wave' as people keep saying."
Curtis Pritchard is part of the Debenhams AW19 menswear tribe which introduces key pieces from the new season.
The collection launches in-store and online from 30th September.